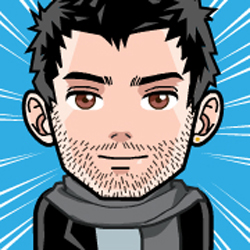 Mogwai
69Desirs Administrator and copywriter
I'm 36 years old and I'm a sex toys reviewer since 2013 on the 69desirs website french version. I love to talk about sexuality, new sex toy and new sensations I discover in my sex life. I'm open-minded on different sexuality area. I like BDSM play, pegging, dildos and prostate massagers.
About Mogwai
I'm over 35 years old and I make sex toys reviews on French website 69desirs.fr since 2013. Now, I've opened an English version of 69desirs for an international audience. I like to talk about sexuality and also giving my point of view on erotic and sexual products. If I can help the french market readers to choose the right toys for them, I could do the same for international market!
How i see sexuality in our world
I think that sexuality is an essential part of my life and without it, I'll not be so fulfilled. I like to try and review new products to discover new feelings and learn more about myself and my own body. I've started to review sex toys products on June 2013 when I've opened 69Desirs in French. Now, i want to start a new adventure with the English version of my website.
Why sextoys reviews are important ?
I think that sex toys reviews are important, especially when it comes to buying products online. Being a customer myself, it is not common that I bought a product without checking some feedbacks and reviews on the Internet. I like to offer really in depth reviews, but also aesthetically pleasant to read for anyone that wanted to find information about a sex toy.
A will to share
I'm therefore happy to participate at my own level, be able to share my knowledge with other people. I can even say that i would have been delighted to have such sex toys and sexuality information when I was younger. Now, that you know me a little more before reading this About page it may be easier for you to dare to give your opinion in the comments.
My preferences as a sextoys reviewer
It's only at 29 years old that I've started to have my first sexual relation. That day I was allowed to discover a whole new universe and with greater maturity than average people. From there, my life has change and sex have become a very important thing in my life.
My type of sexuality
I'm a guy that you can call a "Switch" that means I take pleasure in the same way when I'm a dominant or a submissive person. I'm an anal addict, which means i usually use big sex toys in my butt cocks, from anal butt plug to huge dildos.