How to choose your first sextoy? This is a question that I am regularly asked and which is not very easy to deal with. It's an article that had been in draft for a while and it was time to get it out. Indeed, sometimes, depending on the case, the blog pages of some stores tell everything and anything. We often feel that the goal is to make you buy, no matter what the product. However, the process of buying and choosing your first sextoy is quite important. Whether it's done alone or with two people. We ask ourselves a lot of questions and we are often lost in front of the several information that fall on us. It is not easy to know how to choose its first sextoy in these conditions. Moreover, this first purchase will determine whether or not you are attracted to these adult toys. It is therefore necessary to act with reflection.
I will try to answer questions that we all ask ourselves one day. I myself had to buy my first toy a long time ago and it was no small feat. This article is of course not exhaustive. If I have forgotten things, please feel free to share them as comments. Let's see how to choose your first sextoy!
How to choose your first sextoy? The generalities
Before getting to the heart of the matter, I'm going to expand on the points that are common to everyone. Identical points, whether you are a single woman, a single man or a couple. There will be something for everyone! So here's how to choose your first sextoy in all serenity!
The budget in the purchase of a sextoy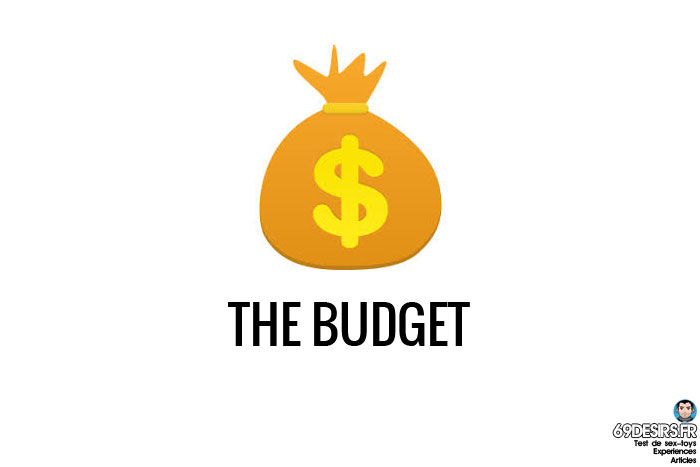 To know how to choose your first sextoy, you must already know your budget. Yes, I start right away with the subject that annoys me. However, this is not the first question you ask yourself. But it is often the first certainty you will have. The kind of decision of the type "I wouldn't put in more than X € or $"? I was the first one, around my 17/18 years old, my maximum budget was 100€/$. I had bought the Tenga Flip Hole masturbator.
What I can tell you, and we'll talk more about this later, is that you shouldn't hesitate to invest. And I insist on the word "invest"! If you limit your budget so as not to be disappointed, but the toy doesn't suit us. It's a pity. So I think we have to take the problem in reverse. Put all the chances on your side to make it work. There's nothing worse than choosing your first sextoy with envy and being disappointed in the end. So that's where I come in, trying to help you find what works best for you. Besides, you start your search on a positive note, it's still more fun!
The type of product you want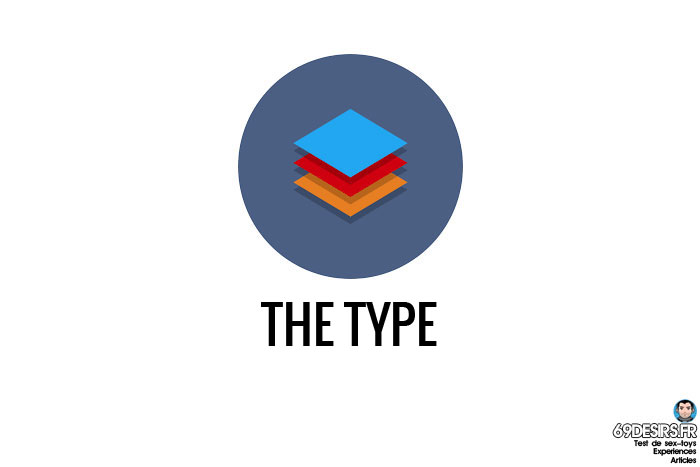 How to choose your first sextoy starts with the type of sextoy you want. It's stupid, but that's the way it is. Ask yourself if you want a toy, an accessory, lingerie or cosmetics? It all depends on what you want to bring to yourself or to your couple. You can direct your first purchase towards lubricant for example. It is quite commendable and moreover smarter than buying a 700 € fuck machine without thinking. On the other hand, if you're looking for one, the F-Machine Gigolo Pink is great! Learn how to define the "sextoy type" you want to favor. This will prevent you from getting lost in the meanders of the Internet or in your loveshop! It's all about knowing why you're there. You have to be efficient, don't waste (too) much time and don't leave empty-handed or disappointed. So ask yourself the question before throwing yourself into the arena.
How to choose your first sextoy with the choice of materials?
I agree, it is difficult to know which toy material you are going to go for. Yes, i'm agree, it's weird. But it can be done in two stages. We will see which materials to avoid and the effects of "healthy" materials.
Latex, a material to avoid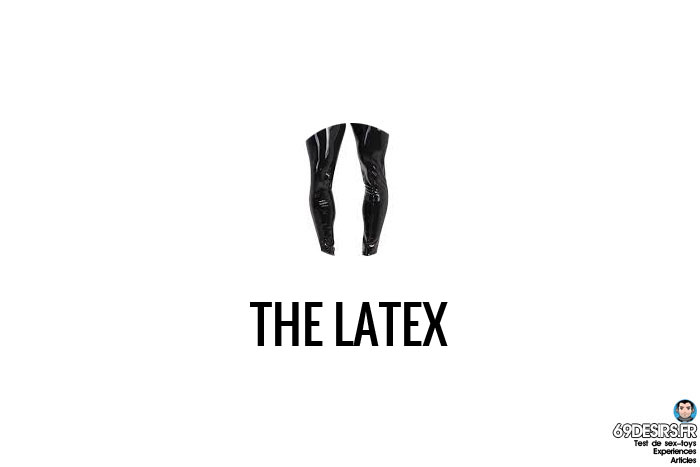 It's quite surprising because the majority of the condoms I use are made of latex. Even though you know I also use polyisoprene condoms. For example, with the Manix Skyn Elite. Don't throw away your latex condoms because they are hypersensitive. On the other hand, latex sextoys have several disadvantages.
Latex is porous
First and not least, latex is porous. This means that it "absorbs" bacteria and germs. This makes the toy extremely difficult to clean and almost impossible to disinfect completely. Another point is that latex stains quickly and it is irratractable.
Latex Allergies
The second disadvantage that affects fewer people is allergies. Some people are allergic to latex, so let's avoid dying from a toy! And lastly, the effects of latex… Latex is not smooth. It tends not to slip and irritate the mucous membranes because of friction. You got it, latex for condoms, it's perfect but for sextoys, it's fast hell! On the other hand, for clothes, it is just sublime!
The jelly, this material that must be removed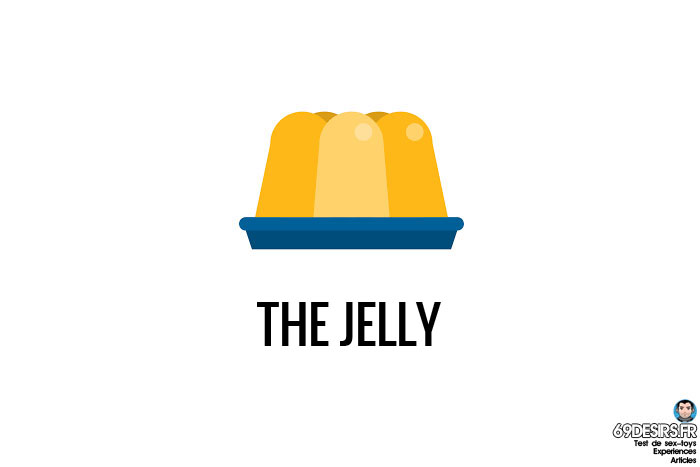 The jelly is a material that is still regularly found in the loveshops. The trap is that toys made with this material are often cheap. And as you don't want to spend too much not to be disappointed, you will fall back on it. It is a vicious circle in fact! The jelly has many disadvantages which are much more convincing than those of latex …
The phthalates
Firstly, the jelly contains (very often) phthalates. These are chemical and toxic components with many side effects. Especially on the fertility and development of the foetus. It is an endocrine disruptor. And, icing on the cake, it would be carcinogenic. So, when in doubt, turn to other substances!
The porosity
Secondly, the jelly is porous and here we come back to the same concerns as with latex. It allows the absorption of bacteria and germs. It's not very sexy, you'll agree. Last argument that will undoubtedly touch the most sensitive, the jelly, it stinks! Yes it stinks of plastic, oil, chemicals. And I guess you don't want to put something that stinks in your vagina or ass? Of course I don't!
Silicone, the king of oil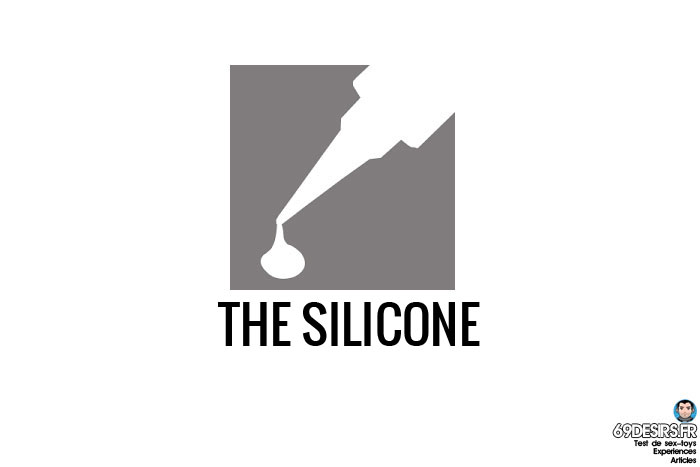 It is, let's say it, the n°1 material used for toys intended for adult pleasure. This material has many advantages. Silicone is guaranteed phthalate-free. It is hypoallergenic, non-porous and washes quite well. In terms of effects, silicone is smooth, soft and glides very well. Sometimes, it will stick a little depending on the density and quality of the silicone. In addition, it is flexible. It is for these reasons that silicone is a must have material for sextoys!
Several quality of silicone are available
However, there are several levels of silicone. There is very medium silicone, but also very high quality! I think in particular of the VixSkin, the special silicone used on Vixen dildos, like the Vixen Bandit or the Vixen Maverick. This silicone is just incredibly great. It offers a texture close to the skin. But you also have some very good silicone at Bad Dragon or on the Ozymandias dildo from Petit Vice. And that's not all! Since writing this guide, I have had the opportunity to review new silicone dildos of very good quality! For example, the silicone of the Lampwick dildo is excellent! However, it is not a dildo that I recommend to start with.
The limitations of silicone
Nevertheless, silicone has some limitations. There are two that are frequently encountered. It catches dust and one must be careful with lubrication. Some silicones tend to catch dust. I'm thinking in particular of the sextoys of the Fun Factory brand, even if recently, it's a little better on this point. But this point is not prohibitive. I tend to recommend cleaning after use (obviously) but also before.
Lubricant and silicone
Then, for lubrication, avoid silicone based lubricants that can damage your toy. Don't panic, there are plenty of excellent quality water-based lubricants available. However, some silicone-based lubricants may be compatible with silicone products. This requires a "patch test".
ABS plastic, because Bertrand likes it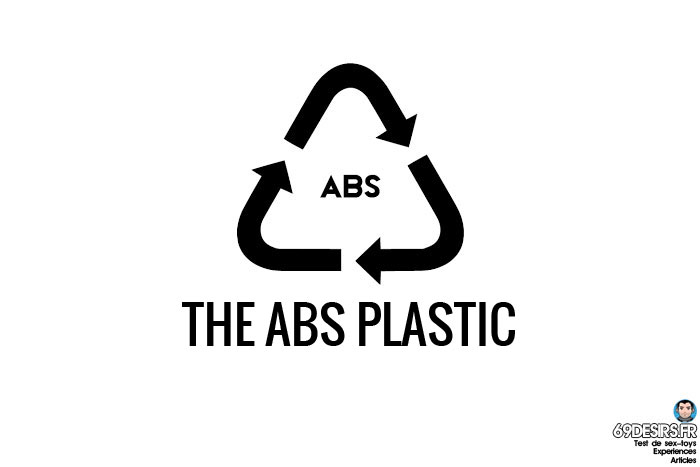 The ABS plastic is a very popular material in the world of sextoys. We find it on a lot of toys. From vibrators to masturbators to prostatic massagers. ABS plastic is not bad when it comes to choosing your first sextoy. It's an inexpensive material. It contains no phthalates and is healthy for the body. It is easy to clean, but it is sensitive to heat. The main advantage is that you can use silicone based lubricant as well as water based lubricant. In addition, it is a non-porous material, so it can be used by several people without taking risks. To give you an example of an ABS plastic sextoy, you can take a look at the Aneros Helix to see this material.
TPE / TPR, a very cheap material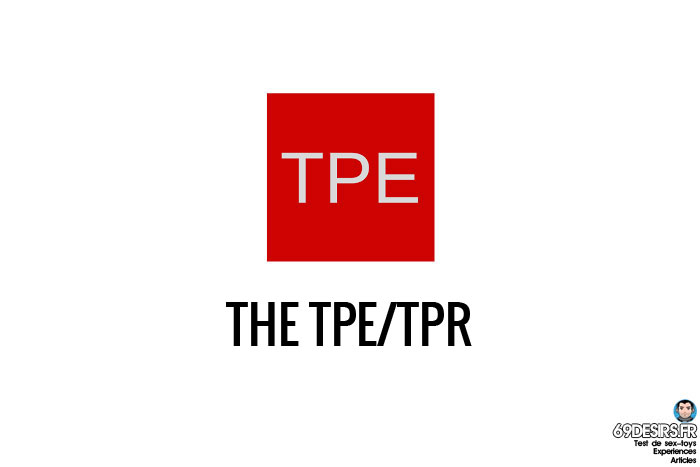 TPE and TPR are two different things, but not so different all the same. They are both part of the family of thermoplastic elastomers. But TPE is modified by hydrogenation. The molecules become saturated and offer a better resistance to corrosion, heat and in general, offers better performance. It is a material that remains fairly inexpensive and relatively used in the realization of sextoy. TPR/TPE will only be compatible with water-based lubricants. It is a smooth, firm and slightly rubbery material. It does not contain latex or phthalates. TPE is not porous, but TPR is.
Glass, steel and wood, it's hard!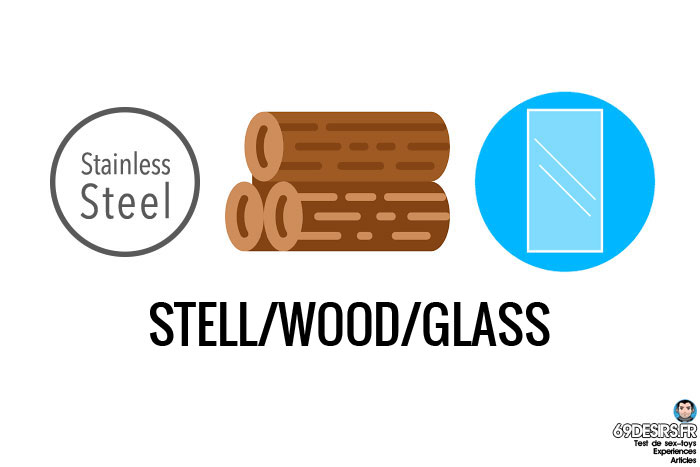 Finally, you also have three other subjects that are often recommended to users who have some experience in the field. Indeed, glass, wood or steel are excellent materials in the world of sextoys, but they can be scary. Who never thought to end up with a splinter in the ass or a piece of glass in the pussy? Don't worry, it doesn't happen.
The glass
Glass is hard and resistant. Unless you drop it on the floor, you have nothing to worry about. You can play with temperatures to give it more or less heat/cold. It is easy to wash and is also healthy for the body. On the other hand, it is not flexible at all. The glass does not move. You can find the reviews of glass sextoys of the site to discover the various models.
The wood
For wood, it is very light. You should know that there are several layers of food varnish on the wooden sextoys, so you don't risk having a splinter in your buttocks. The wood glides very well. You can use any type of lubricant, but be careful if it falls on the ground. Here too, the wood is not flexible. But it is healthy for the body again and it is not porous.
Steel
Finally, there is steel. Stainless steel of course. This material is heavy, very heavy. It is healthy for the body and contains no phthalates. It can easily be used for temperature plays as well. However, be careful if you let go of a steel sextoy with your hand, it can hurt. Steel is also a material that does not move. It is therefore absolutely not flexible.
Important details on how to choose your first sextoy?
I know that already, everything lights up in your mind, you have a vague idea of what may or may not please you but, I am here to talk to you about everything and the little details that seem insignificant and that, in use, are not at all!
The type of power supply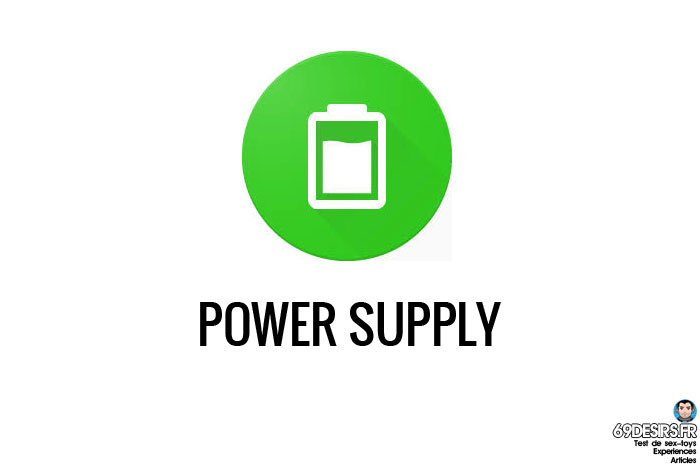 So you start out strong with something that seems to be a detail but, believe me, it's very important to use it and according to your lifestyle. Because every power supply has its advantages and disadvantages. You have three different types of power supplies.
Battery-powered sextoys
This is by far the least good one can choose today! We are in 2018, using batteries is like using a fax machine… Apart from the old-school side, batteries have a lot of disadvantages. They have become rare in our houses. They are often useless expenses. They can discharge very quickly with some toys and finally, it limits considerably the power of the vibrations.
Rechargeable sextoys
In my opinion, this is an excellent alternative to batteries because all the disadvantages become advantages… A recharging cable is always supplied with the toy. It is also more eco-friendly. Your phone charger can do the job with many references. Some will require a proprietary charger or magnetic induction. And finally, the toy works normally and does not lose power over time. On the other hand, a battery has a lifetime. Therefore, it may one day give up.
Wire sextoys
Then those, there are few of them but, they are fearsome! In my collection, the only wired toys I have are, most of the time, clitoral wands. This makes the effects indescribable and no battery can match these vibrations. Nevertheless, the wire does not make the toy very sexy and to use it you need an electrical outlet next to you.
The waterproofness of the toy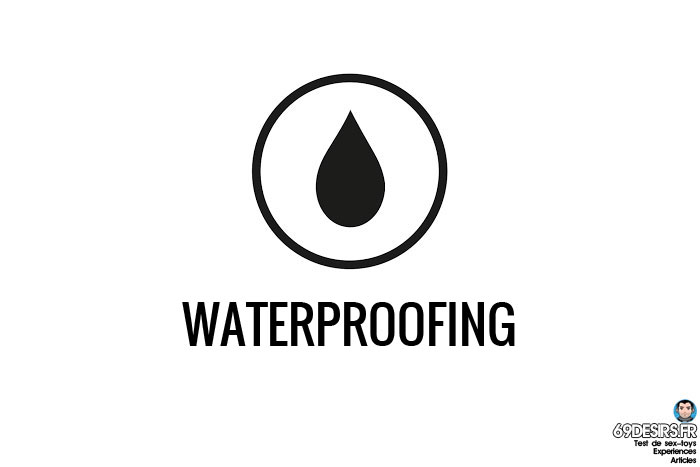 What a pleasure to have a waterproof toy to enjoy in the shower! It would be a shame to forget this little detail when you buy it… Not all toys that vibrate are waterproof. Obviously, toys with wire are absolutely not. I advise against those with batteries because, a compartment badly closed and it is the death of the toy assured. Finally, the rechargeable ones are not all rechargeable and it's quite difficult to find information. Even if today, we find more and more waterproof sextoys. They will be indicated as waterproof to the IPX7 standard or waterproof. Try to check the reviews or ask the seller and hope he knows about it. Be careful though, some toys are waterproof (you can put them underwater) and others are splashproof (splash resistant).
Don't be afraid of additional purchases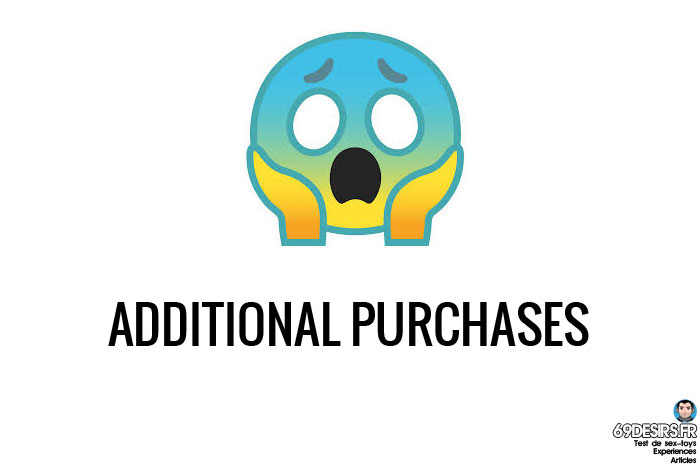 Don't feel stuck if you are offered side products. Of course, salespeople are happy to make additional sales, but they are often very good advice. Let me explain. If you buy a 6 cm (2.36″) diameter dildo, it would be a good idea to have a good quality lubricant. The goal is always to put all the chances on your side to have a good time! Don't think that I'm taking you for fools by talking to you about it. However, these details are quickly forgotten and it's a shame to reorder for a missing lubricant. So don't forget the lubricant or sextoys cleaners. It's important.
Beware of street-faced brands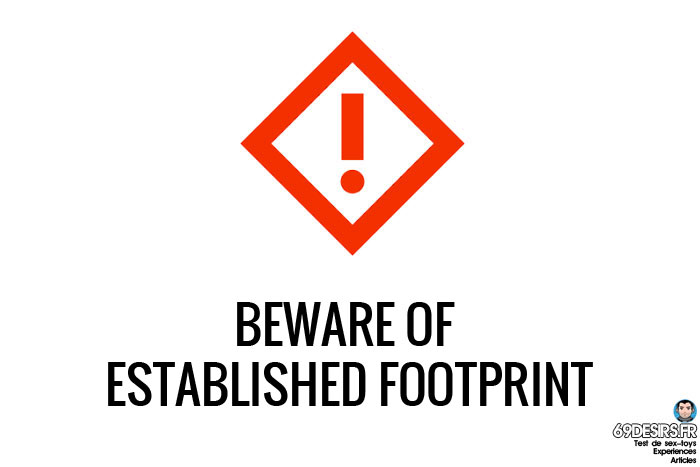 Some of them are guarantees of quality, I think of Lelo, Fun Factory, We-vibe… But they are not suitable for everyone, especially since the prices are quite high. I think back to this couple who bought the We-vibe 4+ and was very disappointed. Especially since the toy is not at all cheap… I can confirm that it really cooled them down! These brands are good but, offer toys a little too expensive, you pay the brand in fact. But above all, some manufacturers don't only make good toys. Let's take the example of Lelo. At the level of their range, there are very good models. I think of the Lelo Mona 2, the Lelo Loki or the Lelo Sona. But there are also less good models, like the Lelo Mona Wave, the Lelo Ida or the Lelo Ora (first one). It's the same at We-Vibe. The We-Vibe Sync is very good. The We-Vibe Tango is also excellent. But the We-Vibe Ditto is a failure. Be careful! Even a well-known brand can make bad models.
Prejudices to avoid when choosing your first sextoy
When it comes to buying a first sextoy, there are some ideas that are best left aside. It's not an easy thing to do, because everyone has prejudices, however, in the world of sextoys, it doesn't mix.
Price as a guarantee of quality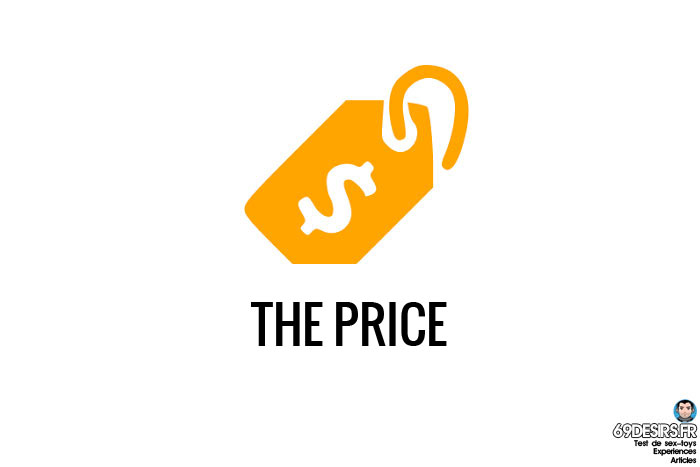 For example, a cheap sextoy does not necessarily mean that it is a bad sextoy. There are many products on the market and price does not always mean quality. You can find cheap quality sextoys, such as the Satisfyer Pro Traveler, which is an excellent model of clitoral stimulator. But also rather expensive sextoys, which are not really at the top, like for example, the L'amourose Denia, which is not very well designed or the Satisfyer Pro 4 Couples, which is a complete failure. But this is not an immutable rule either, because if I take the example of Njoy Pure Wand, the efficiency of the sextoy is equivalent to its market price.
Sextoys too versatile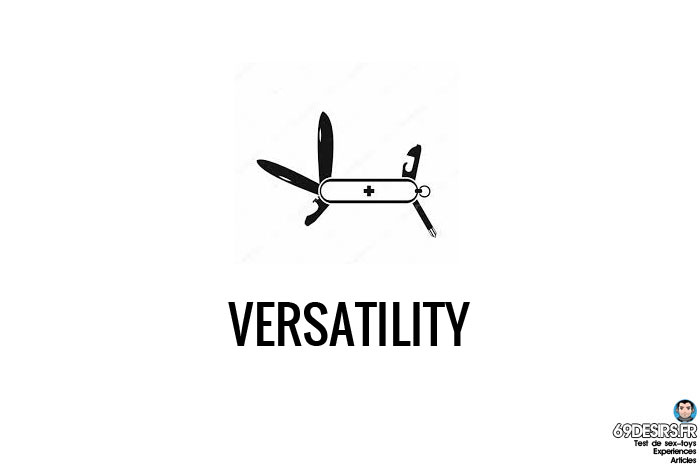 When a sextoy tries to do too much, it is because it is average or not so good overall. This is not always the case, but, the sextoy's Swiss Army knife is not necessarily a good thing. For example, if I take the Clara Morgane rabbit, which offers three functions in one product, you can see that it is not good in all areas. Same thing for the Sylia wand from Passage du Désir. If you're looking for a G-spot stimulator, choose a product that excels in the field. If it's a clitoral stimulator, do the same! It is better to have several sextoys with a specific function for each one, than a sextoy that does everything in one, but anecdotally.
Sextoys with incredible novelties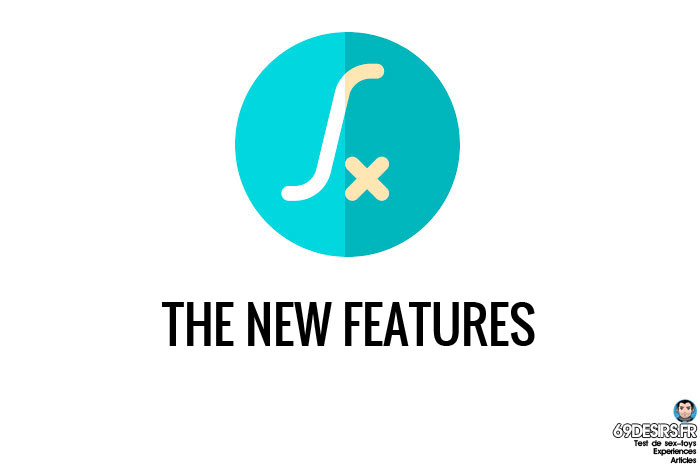 Yes, here too, one must be wary. Sometimes there are good new features on the market, like the AutoPilot mode of the Womanizer Premium, which can clearly bring a plus to the use of a sextoy. Or the Loopy Bounce sex ball for fun. But there are also new features that don't bring much. I'm thinking for example of the Uprize dildo, a very good model, but its dildo system that gets hard at the touch of a button is debatable. The same goes for the Satisfying Men, which is not bad in itself, but promises the best orgasms of your life when it doesn't.
The more recent it is, the more powerful it is!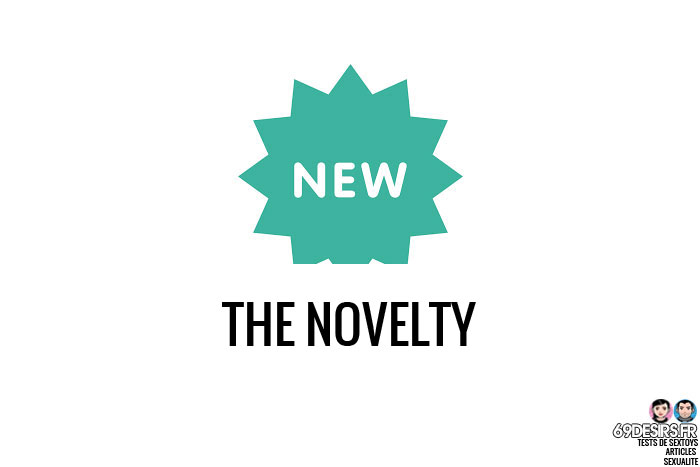 Yes and no. Certainly, the passage from batteries to rechargeable batteries, but especially to mains power supplies, favours or not the power of some toys. But know that sextoys released years ago, like the famous Hitachi Magic Wand that we know at home under the Europe Magic Wand version is still very powerful today. So don't hesitate to read old reviews of the website, even if they are starting to be old. That's not why we have to tell ourselves that these sextoys are no longer valid. Quite the contrary sometimes.
The older it is, the less good it is!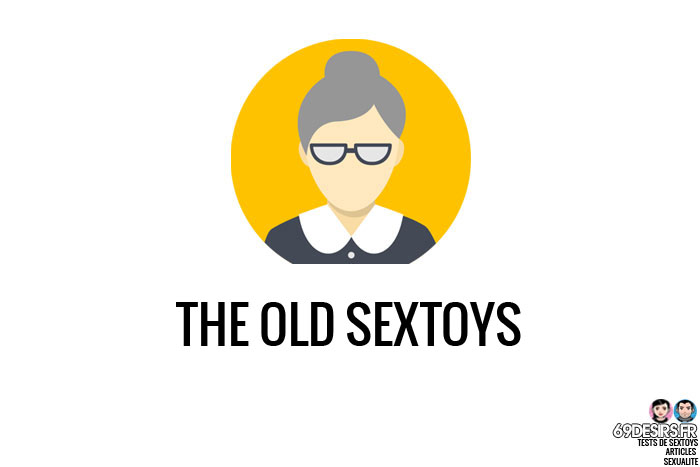 Again, it is not a good thing to think like this. There are a lot of sextoys that came out years ago and still today are really good! For example, Lelo's Mona 2 remains a sure value in the field of G-spot stimulation, just like Jopen's Comet 2 or Njoy Pure Wand. These are excellent products that were released years ago!
Same thing with sextoys for men! Take for example Aneros! The Helix is still today, a very good prostate stimulator, even if I must admit that the Helix Trident has surpassed it. But you understand the concept! I almost forgot the Eroscillator 2, a precision clitoral stimulator that still does a lot for its age!
The best of the best are not necessarily for you.
Yes, it is important to know this and to think about it carefully. A person's best sextoy will not necessarily be yours. You already need to know what you like in order to direct your choice towards the sextoy that suits you. And that's something you need to think about, ask yourself questions and if you need help, you know how to reach me.
Buying your first sextoy, for whom and why?
And finally the last questions to ask are "for whom and why buy your first sextoy? Yes, depending on the person, you won't buy the same sextoy. But above all, for what purpose? Is it for a single woman, beginner or experienced? Is it a gift for your husband? Your lover or your neighbor? Is it a sextoy for remote use? There are a lot of questions to ask yourself when buying your first sextoy, so let's try to get a clearer picture.
How to choose your first sextoy for women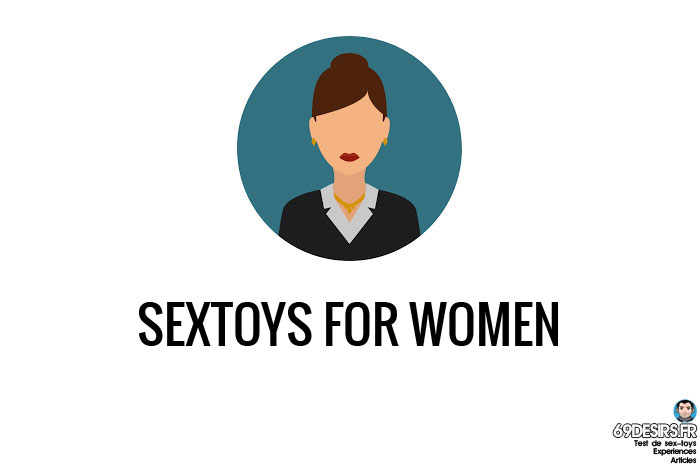 I'm not in the best position to talk about it, but after studying all this for several years, I'm starting to get pretty good at it. I know what needs to be taken into account and I also know which toys are the best performing ones on the market. Let's take a closer look.
Choosing your first clitoral sextoy
We start with clitoral sextoys, the most commonly purchased sextoys on the market. Today, it is a vast field that can be broken down into several categories. You have non-contact clitoral stimulators, ultra-powerful wands and more classic vibrators. So you need to know what you like to orient yourself towards this or that toy.
Contactless clitoral stimulators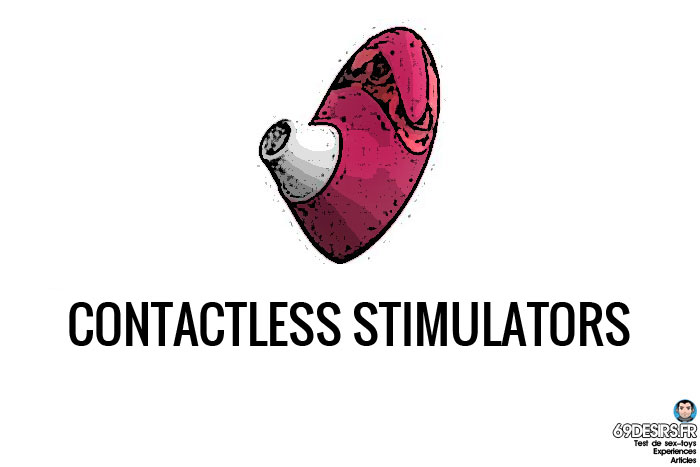 As far as contactless clitoral stimulators are concerned, you of course have two brands, Satisfyer and Womanizer. With them, you can't go wrong. They are sextoys that send air pressure to your clitoris without touching it directly. Here, the tenors of the genre are the Satisfyer Pro 2, the Pro Traveler and the Pro Penguin Next Generation. And on the Womanizer side, there's the Pro W500, the Pro 40 model, simply excellent, but also the Starlet and lately the Womanizer Premium and Classic. And I'm forgetting some more. There's also Lelo, with the Sona and Sona Cruise. Or Goliate and The Amazing. It is currently, at the time I'm writing these lines, the best selling toy on the sextoys market. It's a sure value, as long as you're clitoral, of course.
Since this guide was written, more suction stimulators have arrived! I'm thinking in particular of the Womanizer Liberty, the Satisfyer Pro 2 Vibration or the very nice Satisfyer Luxury High Fashion, not to mention the new Starlet model, the Starlet 2, still by Womanizer! Knowing that now, Lelo has also unveiled two new models, the Sona 2 and Sona 2 Cruise! Moreover, We-Vibe also arrived on the market with the Melt, a very good toy mainly for couples!
The ultra-powerful wands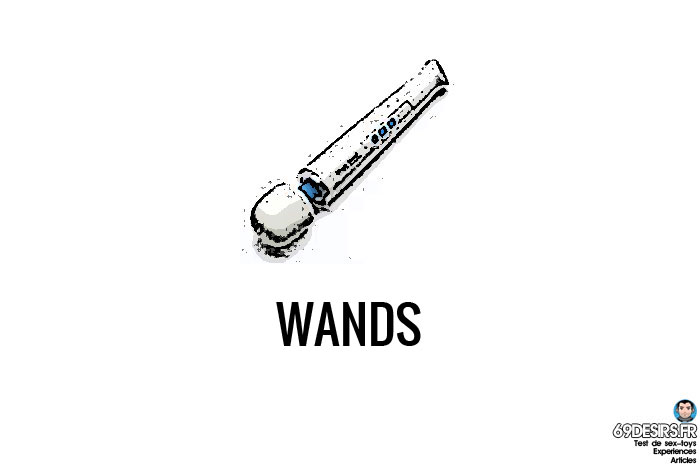 Then you have the the wands. At one time, it was the Rolls Royce of clitoral stimulators. Nowadays, they have lost a bit of market share to contactless stimulators, but they are still formidable! Here you have different wands on the market. The goal is to vibrate your clitoris with a large ball. You have small ones, larger ones, some with continuous or jerky vibrations. And you can find some with a battery while others have a wire to power it.
The best known models are the Europe Magic Wand and its wireless version, the Magic Wand Rechargeable. You have the luxurious Doxy Die Cast Edition in titanium. On the Lelo side, there is the Smart Wand (Medium) and Smart Wand (Large). And finally, the Toki Doki Unicorn with a unicorn head. I'm not even talking about Fairy wands, which are very popular in Japan. You have the Fairy mini, the Fairy Turbo and Black Exceed, not to mention the latest, the Fairy Future.
Since then, other wand have been reviewed on the website in 2019! In particular, I have reviewed the Doxy Number 3, an excellent wand that takes the design of the Die Cast, in a smaller but equally powerful edition. And I had the opportunity to try the Lovense Domi, a very powerful and wireless connected wand!
More classic vibrators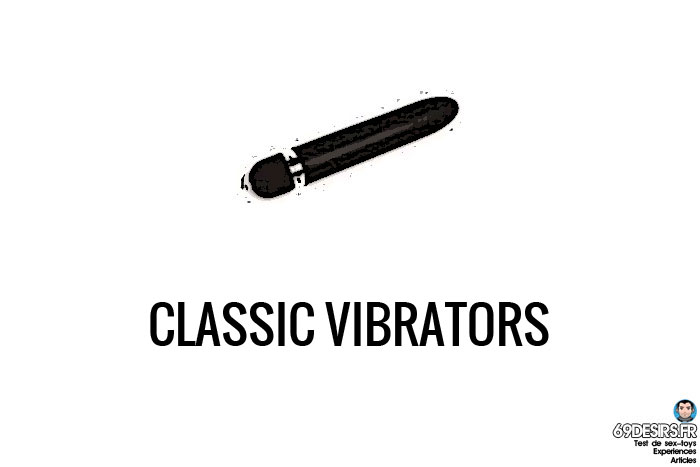 These are commonly small pocket/bullet vibrators. This is a wise choice for those who are often on the go or who like to enjoy themselves in any location. The vibrations can be very good and strong, despite the size of the toy. They are rather oriented for a precise stimulation of the clitoris unlike sextoys with a larger stimulation surface. You have excellent models in the field. I am thinking of the Lovense Ambi, but especially the Tango from We-Vibe, still today one of the best mini-vibros on the market. This type of vibrator has a beveled or pointed head, they are easy to spot.
Choosing your first vaginal sextoy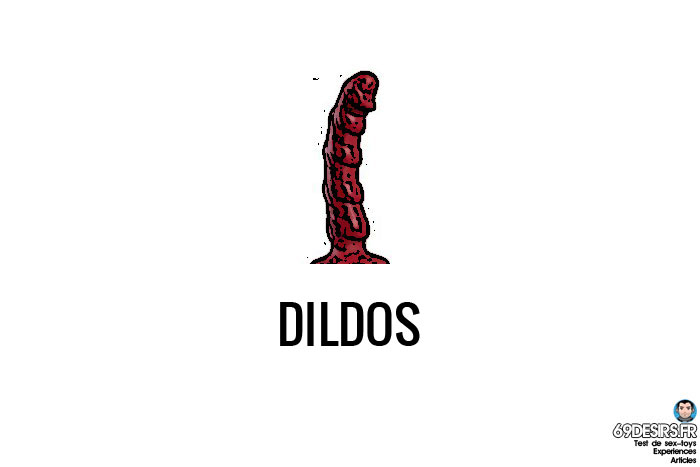 Of course, how not to approach the vaginal sextoys in this guide to help you choose your first sextoy? Here, you will mainly find dildos, those phallic objects that exist in many materials and many sizes. So you have to take several things into account. The first is the width. Indeed, if this is your first dildo, you should not be too greedy. You have for example the Long Dong by Pride Dildo, quite thin or the Florian dildo from Réel. Another point, it is also necessary to think about the length. There are small dildos, like the Amor from Fun Factory or of human size, like the Vixen Goodfella. Then, the other points to take into account are whether you want a realistic dildo or not. If you want texture (streaks, levels, …), if you want to have testicles on it, a suction cup, etc… And as always, to have a good lubricant with you.
 Lately, Kitty's favorite dildos that we have had the opportunity to review since a few months are the Werewolf Beast dildo from Bad Wolf, the cucumber dildo from SelfDelve and the Buddy dildo from Knotme!
Choose your first sextoy for G-Spot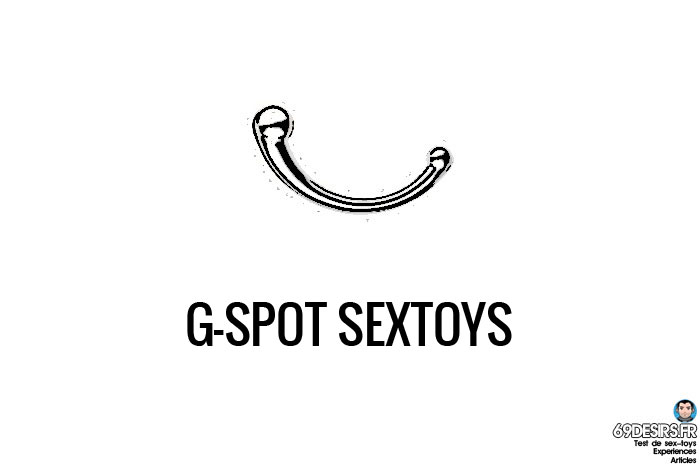 After the vaginal stimulation, you have the G-spot stimulation. This is the feminine inclination of the P-spot in men. To stimulate your G-spot, you must use suitable toys. Basically, you should opt for a curved and rather hard sextoy. There are some tenors of the genre on the market, such as the famous Pure Wand. But that's not all. You can also choose the Jopen Comet II, the Orchid Twins or the We-Vibe Rave. Be careful, the stimulation of the G-spot can make you want to pee. This is completely normal.
Lately, in 2019, I also had the opportunity to review with Kitty, other sextoys for your G spot! I'm thinking of Lovehoney Desire Beaded dildo, affordable and effective or a copy of the Pure wand, it's the Alpha Male 3!
Choosing your first Rabbit sextoy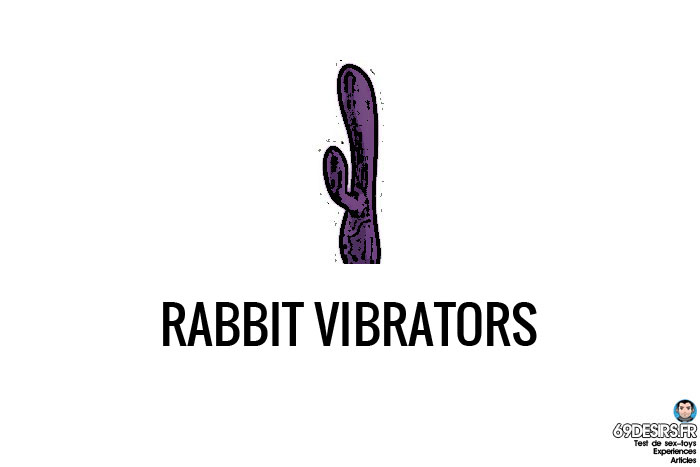 To continue, you also have the Rabbit type vibrators. They are also very well known, as it is the sextoy that could be found in the Sex in the City series, which many people know. Here, this type of toy is designed to vibrate your clitoris while stimulating your vagina and/or G spot. The most important thing here is to have a toy that is well thought out and above all well studied in terms of its curves. Some are well constructed, others less so. For example, the Satisfyer Pro G-Spot Rabbit is not really well thought out. You can't really use both parts at the same time. But others are well thought out. I think of the Cherry of Svakom, the Black 2 of Relove or the We-Vibe Nova 2.
Choosing your first anal sextoy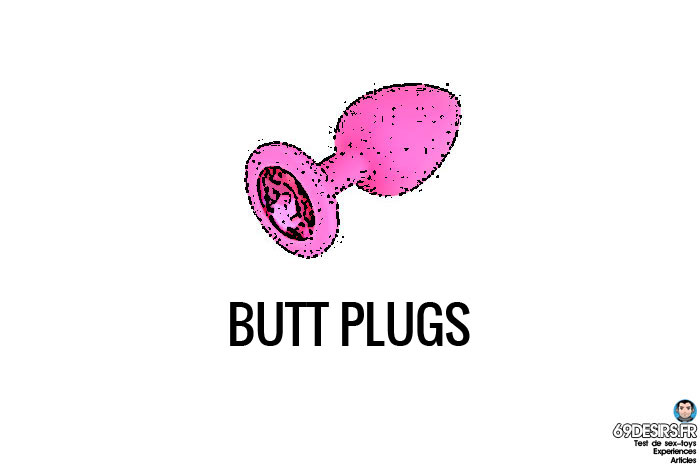 Here it is clearly unisex. Because whether it's a plug, an anal beads or a dildo, it's equally suitable for a man or a woman. Finally, to all those who own an ass. In other words, everyone. Here, it is necessary to be careful in your choices. When choosing an anal sextoy, two things must be taken into consideration. The most important one is the presence of a brake. That is to say, the sextoy has a part that will prevent your buttocks from sucking the toy. Otherwise, there is a risk that you will end up in the emergency room. I'm going to focus here on the plugs, because it is clearly the sextoy typically reserved for anal.
You have a very large choice of butt plugs on the market, such as the Pure Plug 2.0 from Njoy, the Rianne S butt plug box, the Hush from Lovense, there is something for every taste and every budget. Some are connected, others are simple. Some vibrate, others do nothing. And the second thing to consider is size and shape. You have to favor ogive shapes, not too conical either, because there are simpler shapes to insert. And of course, the size. Always go for something modest. Buying a first plug too big not to be able to use it is always a pity. And of course, think about the lubricant.
Choosing your first sextoy for the perineum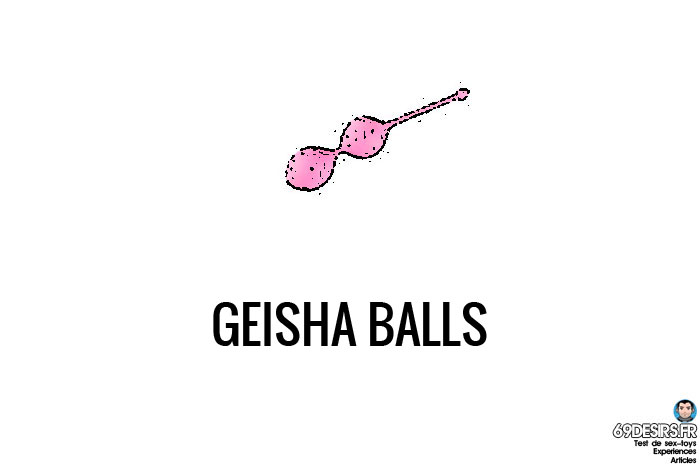 Another area is the perineum. Be careful, here it is not really a sextoy for pleasure, but to strengthen your perineum. Following a childbirth or a preparation for childbirth or because of incontinence but also to simply muscle your perineum, there are sextoys dedicated to that. The first one is the geisha balls. It is necessary here to take care about the weight of these last ones in order to progress slowly and at your rhythm. You have for example the smartballs from Fun Factory or the Bloom from We-Vibe. You can also find connected devices to facilitate your Kegel exercises and monitor the whole thing. I'm thinking of Elvie or Picobong Diver. There are also some kind of vaginal plugs, like the Evi from Aneros or the Desire Butterfly from Idée du désir.
How to choose your first sextoy for man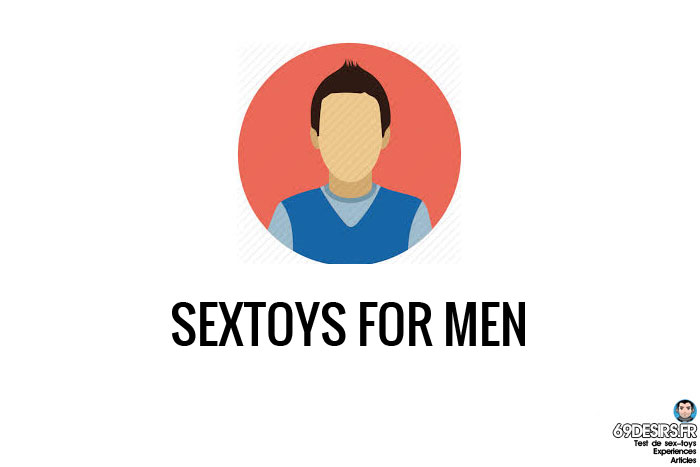 We are going to talk a little bit about sextoys for men now to help you in your choice. But also to give you some examples of products already reviewed on the website to guide you a little more.
How to choose your first sextoy for penis stimulation
In the field of sextoys for men, it is often this type of toy which meets the most success. Because yes, the penis is the primary sexual organ in men, the one that is the easiest to access, but also the most basic. You have mainly two types of sextoys for men in this area. The first is the masturbator and the second is the vibrator. Yes, a vibrator is not just a toy for women.
Masturbators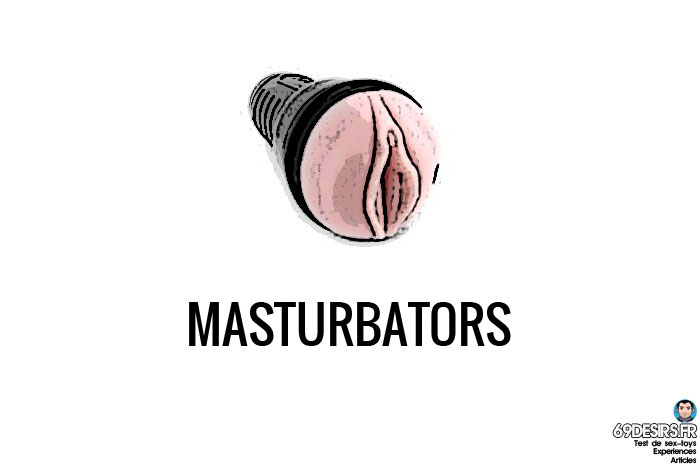 There is something for every taste and visual appetite. From the simple flashlight at Fleshlight, like the Fleshlight Turbo Thrust to the full torso with the Kyo Torso, there is no shortage of these on the market. You have realistic and less realistic ones. Tight or less tight masturbators, don't hesitate to read the reviews or ask me.
Vibrators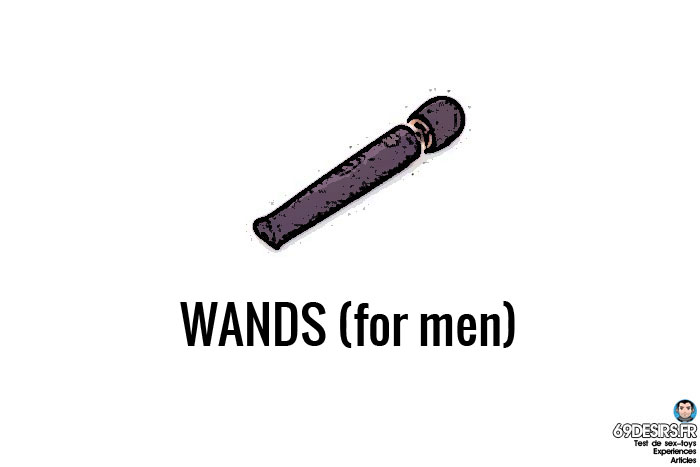 For vibrators, I often recommend wands. Because yes, a wand directly on the brake of the penis, it gives explosive orgasms. By the way, I've write an article on male orgasms with wands to see for yourself (but only in French). Here you will have to choose between the many wands on the market. You have the Europe Magic Wand, the Doxy Massager or the Nalone Electro, which works very well.
Glans stimulators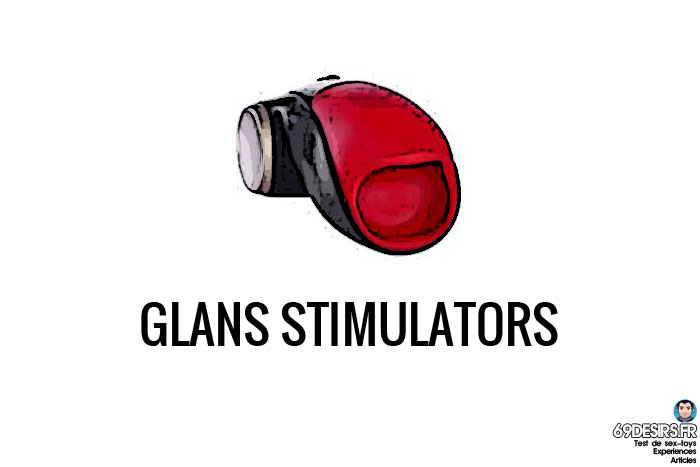 Then you have the glans stimulators, which are there to take care mainly of the glans of the penis. Some like them, some less. On the website, I had the opportunity to review some of them, like the Cobra Libre 2 from Fun Factory. Some love it, I'm a little more mixed. You also have the Zini Dib Bang Bang with its multiple vibration modes. And lately, the Man.Wand, a wand that deals mainly with the glans and the brake of the penis. On the other hand, avoid the Men Vibration and the Men Heat Vibration, they are failed.
How to choose your first sextoy to increase the pleasure with a cockring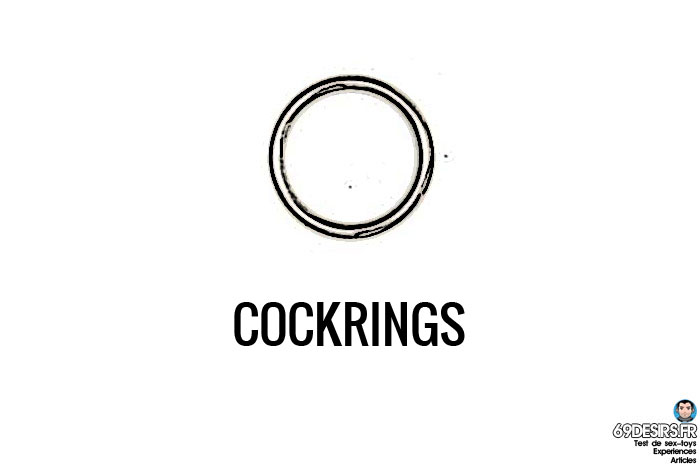 Since I do things right, I have also written a guide to help you choose the right penis ring (but also in French only). So you have a very good basis to consult before going any further. Here again, in this area, there are plenty of models. Vibrating and non-vibrating cockrings. Some that take care of the perineum, like the JNaja or the We-Vibe Verge. Others are made of steel, like the Earl. But also made of glass, like the Luxotiq cockring. In short, you will get your money's worth, but you have to choose well.
How to choose your first sextoy for prostatic pleasure
When you have a prostate, you can have fun with it. It's not really the type of sextoy you choose for a first purchase, but it's certainly one of the types of adult toys that can give you the most pleasure. Of course, not everything can be done in a day, and you'll have to learn how to discover your prostate.
Manual models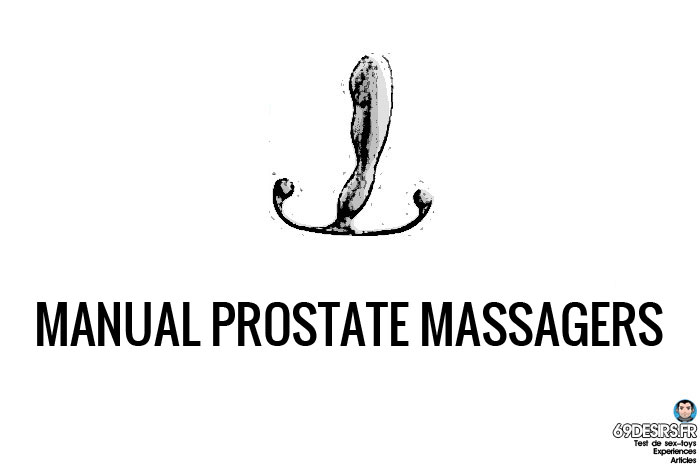 Once you are ready, you have to choose your first prostatic massager. Here you have two possibilities. The first is to opt for a manual massager that you will move by yourself. There are a large number of models, such as the Nexus Glide or the Nexus Neo from the manufacturer Nexus. But you also have another player on the market, Aneros, which offers a whole range of prostate stimulators such as the Helix of course, but also the Eupho Syn, the Progasm or Progasm Jr. But you also have luxury massagers, such as the Njoy Pfun. Manual prostate massagers are more complicated to master, but they are also the most effective when you know how to handle them. Everything is done through contractions of the PC muscles with great freedom. In any case, one should not start too big and be too greedy. And above all, have patience.
Automatic vibrating models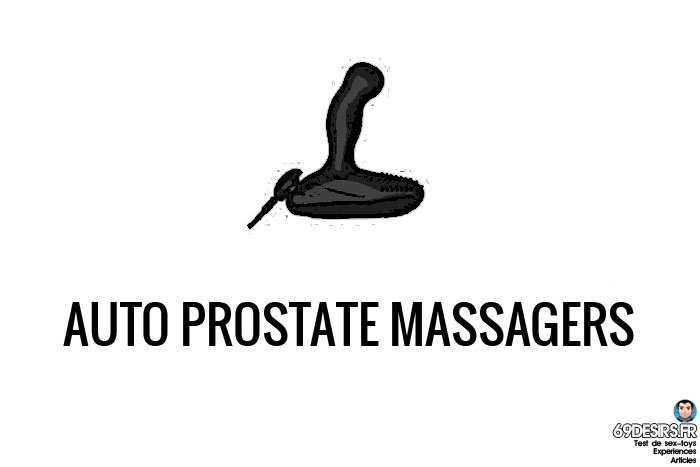 Then you have the automatic and often vibrating stimulators, such as the Nexus Revo Intense, the Loki Wave or the Lelo Hugo. Here, the vibrations will facilitate the stimulation of the prostate, but not everyone is a fan of this type of sensation. Notably, depending on the quality of the vibrations. Because a prostatic massager that offers too superficial vibrations will tend to numb/numb the prostate. On the other hand, there is no effort required, which makes them easier to use than manual massagers. Recently, I even tested the Lovense Edge and the We-Vibe Vector, which are very good models.
How to choose your first sextoy for couple?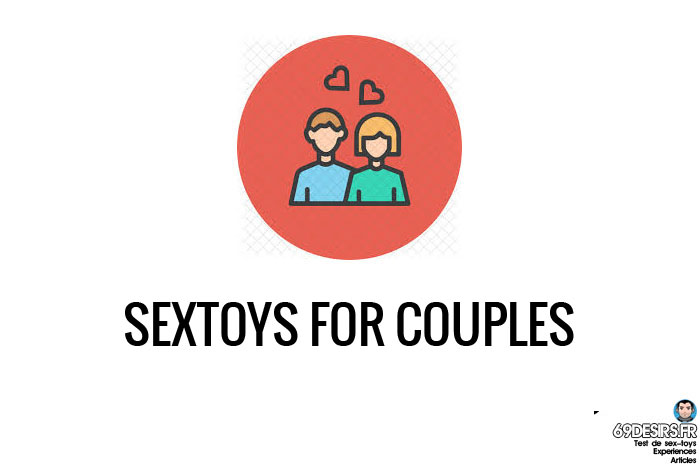 We finish this huge guide on the elements to take into account when choosing your first sextoy, with sextoys for couples. It is true that a sextoy for couple can be used while being alone, but it is still necessary to make a little classification to find yourself there.
Choose your first sextoy connected and/or usable remotely
In this field, there are two types of sextoys for couples that seem identical, but are not. And this is an important point to take into account, because you don't necessarily need all the functionalities of a connected sextoy and/or usable remotely.
Sextoys connected by Internet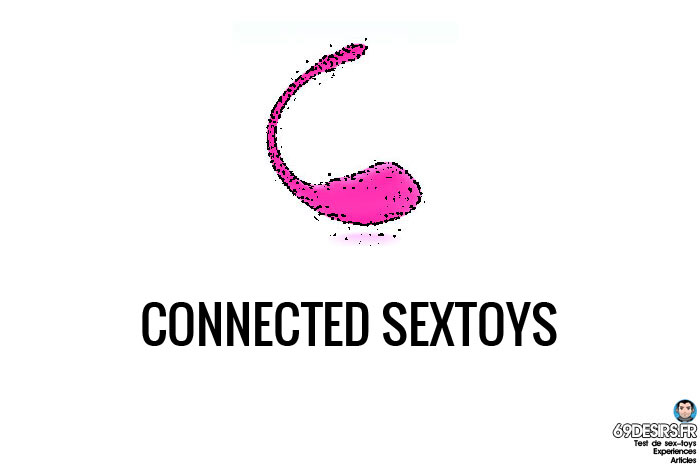 In the field of connected sextoys, you have one thing to take into account in addition to compatibility with your smartphone. You have on the one hand, the sextoys connected in classic Bluetooth and the sextoys connected in Bluetooth but controllable by Internet. This is the second type of toys here. Indeed, if you don't need a function to use a sextoy over the Internet, you don't need to focus on it.
For example, if you live as a couple in the same habitat, it's not much use. On the other hand, if you are in a long-distance relationship (or your partner moves around a lot), this is something to consider. There are very good references in this area. I am thinking for example of the Lush 2.0 of Lovense, an excellent vibrating egg. You also have the Lovense Max, a masturbator that can be used over the Internet and is compatible with the Nora, a rabbit of the same brand. You also have We-Vibe Moxie, a clitoral stimulator that clips onto your panties!
Sextoys that can be used remotely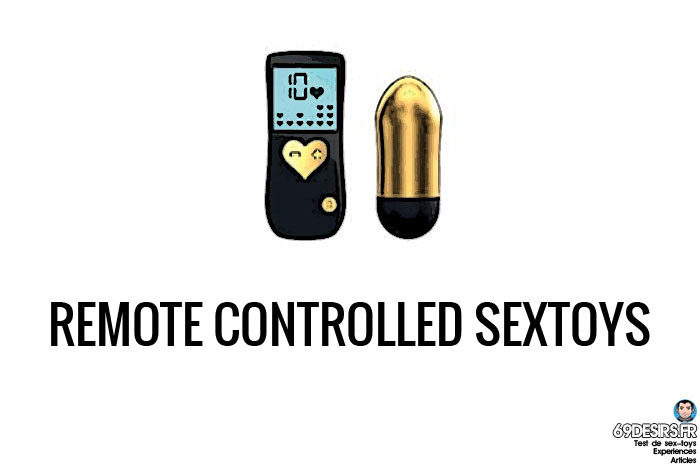 Here, I'm going to tell you about sextoys that can be used remotely, connected or not. Because as I told you above, you can find sextoys connected but usable in Bluetooth mode, without Internet part. You have for example the Nuo and the Dua de Je Joue. It is a prostatic massager and a vaginal plug. These are very good models that can be used in couple. One controls the smartphone in remote control mode, the other takes advantage of this. There are also sextoys that can be used with a simple remote control. I'm thinking especially of vibrating eggs, like the Cry Baby Gold, which has no connected function. It's the same case for the We-Vibe Unite, a couple sextoy that can be used in remote control mode.
How to choose your first sextoy for pegging/strap-on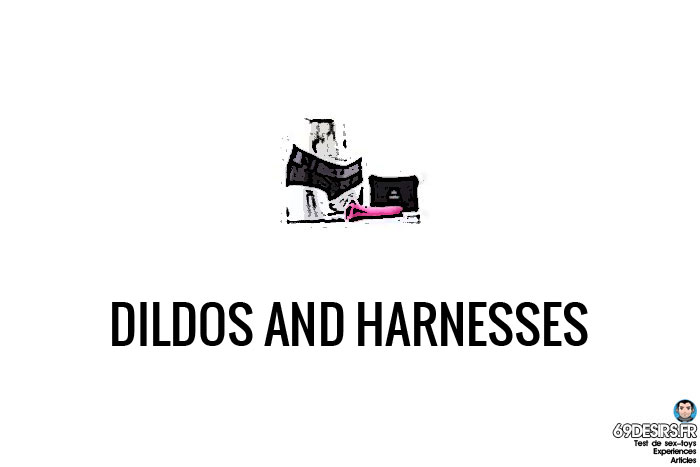 We finish with sextoys for couples a little more daring, oriented for the practice of pegging and/or strap-on. Basically, you have on one side, the harness dildo, which can be coupled with a panty/boxer type harness or not. You can use the Feeldoe from Tantus, the Share and Share XL or the ShareVibe from Fun Factory.
Then you have the dildos with harness. Either you can buy a kit or buy both separately. The kits are handy, but you don't have your hands on every item. Then you have the harnesses and the dildos, which give you more flexibility. In harnesses, SpareParts excels in the field, with the Deuce, the Tomboi 2, the Sasha and Bella. Then you also have the Fun Factory harness for Vegan people. The thing to take into account here is to measure your waist circumference and to pay attention to the O-Ring. These are rings with a certain diameter. You must therefore take a dildo that is compatible with the size of the ring(s) on the harness.
How to choose your first unusual sextoy
I still had a part to do to complete this buying guide for a first sextoy, is to tell you about sextoys a little unusual! I'm talking about sextoys that are unconventional. Those that we don't dare to buy or those that we wouldn't want someone to fall on them. The sextoys a little strange, not common, unusual, but that we like a lot here.
For example, you have the Werewolf Beast dildo from Bad Wolf, a werewolf dildo. There is also the Horse Morgan, a spurting horse dildo! I also reviewed a cucumber dildo and a cactus dildo! Not long ago, it was also the Grim Reaper dildo, a dildo that takes shape under the design of the great reaper.
You may have also seen circulating a big unicorn dildo on the site, a jumping balloon dildo or the superb Fuck Machine Gigolo Pink that I love! (Both last reviews are available only on the French website)
Conclusion for choosing your first sextoy
We arrive at the end of this guide, so I hope to have made the tour in the main lines, on the elements to be taken into account to choose your first sextoy. Of course, I didn't talk about everything, because it would be much too long for me and for you. The goal here is to give you an overview of the sextoys on the market and to tell you why this or that type of sextoy is interesting or not. Moreover, most sextoys are unisex. A butt plug can be used as much for a man, as for a woman, just like a vibrator or a dildo. So don't take everything at face value. If you have any questions, don't hesitate to contact me, I will help you and guide you towards your Holy Grail!
Trust yourself! Be a little crazy in your choices and assume what you really want to give yourself! You feel like a unicorn dildo, go for it! You want a Darth Vader dildo, go for it! A huge dildo, what are you waiting for ! It's easy to treat yourself!