It's the big comeback on the website, I'm talking about the Fleshlights with this time the Fleshlight Mia Malkova Lvl Up! Yes, it's the return of the signature Fleshlight masturbators, the ones with a sleeve texture exclusive to the actress! Lately, I have been able to review new models of this range, such as the Fleshlight Adriana Chechik Empress or the Fleshlight Lana Rhoades Karma! So why did I decide to review this Fleshlight model for the actress Mia Malkova? Just to keep discovering the signature Fleshlights! Each sleeve being different, my goal is to offer you a maximum of reviews in order to choose the one you prefer according to my feedback! I didn't know Mia Malkova before I wrote my article on VR porn, yet she is a very well known and appreciated actress!
So we'll see what this version offers, because I've already reviewed a lot of signature Fleshlights! For example, you may have been able to read the reviews of the Fleshlight Madison Ivy Wonderland or the Nicole Aniston Fit. But also, without a doubt, the Christy Mack Attack, the Jenna Haze Obsession or the Nina Hartley Cougar. Will the Fleshlight Mia Malkova Lvl Up be your first masturbator? Will it join the top of the best masturbators reviewed on the site? That's what we will discover together in the review of the Fleshlight Mia Malkova Lvl Up!
Fleshlight Mia Malkova Lvl Up packaging
What can I tell you about a Fleshlight's box? Even if it has changed slightly in recent times, it's still pretty much the same! So we find ourselves facing a white and grey box, rectangular in shape. Graphically, there has been a visual change, but apart from that, it's the same principle. So we find the windowed part that allows us to see the masturbator in his box.
You can also discover the porn actress on a good part of the box and the slice. Then information on Mia, including her measurements. On the other slice you can see a cutout of the sleeve, which is useful enough to understand its construction. At the top of the box, as always, two seals are present to indicate that the product has not been opened. Inside you have the masturbator, the famous flashlight, but also a small marketing booklet and a sample of Fleshlube lubricant.
Fleshlight Mia Malkova Lvl Up physical details
Guess what? Everything has changed at Fleshlight! No, I'm just kidding, Fleshlight is not the kind of company who changes a concept that works! So it's once again that I find myself in front of this famous form of electric flashlight! Certainly, for some time now, I have found the shell of the Fleshlight to be whiter, more pearly than before. But in the end, it's the same thing! So we have a signature Fleshlight in a vagina version, but be aware that there is also an anus version. It's called "Boss Level"! I find the choice of the name of the sleeves quite amusing, by the way. Between "Lvl Up" and "Boss Level", it's like a video game.
Otherwise, it is always a system of moulding the actress's private parts, in particular to deepen the immersion, but the inside of the tunnel of the sleeve is not in any way modelled on the inside of her vagina. Fortunately, because that would be very strange, all the same. So we have the masturbator which consists of several parts!
On one side, you have a shell that contains the sleeve, a lid and a cap. The cover protects the entry of the sleeve, while the cap allows you to play with the air that accumulates inside. On the shell, we find the grip to handle it better and the famous tube in the sleeve, so that it does not stick. Of course, when you remove the cover, you discover the sleeve with the actress' signature on the side!
Size of the masturbator
At Fleshlight, nothing moves. Once again, we have a masturbator with the same dimensions as the previous ones. Of course, at Fleshlight you have smaller models. For example the Go Surge, the Torque version or the Quickshot Vantage and Boost. But for the signature range, we're sticking with the same measurements. So we have again, a product that measures 25 cm (9.84′) in total length. The maximum penetration length is 22 cm (8.66′). I might as well tell you there's plenty of room for that. As for the shell, its diameter is 9.5 cm (3.74′), while the sleeve is 6 cm wide (2.36′). For the opening of the sleeve, its diameter is 1.5 cm (0.59′), but of course, this part is expandable so that your penis fits inside.
The other details of this masturbator
I've been talking about this masturbator. The only thing I haven't brought up yet is its weight! This one weighs 800 grams, shell included. Again, I don't think it's light, nor too heavy, but I must confess that I would like Fleshlight to reduce the total weight of their masturbators a bit, because when you use it by hand, after a while I feel it in my arm. This only concerns me, maybe on your side, the weight will be perfect!
A word about Mia Malkova
As for the other actresses, a little word about Mia Malkova! Already, in relation to the box of the product, we have some information about it. Mia is 1.73 m tall and weighs 56 kg with a 95 D cup size. She is originally from Palm Springs, California and her favourite positions are missionary and doggy style.
On top of that, she started in the porn industry by getting initiated by Natasha Malkova, her childhood friend. She has participated in several for scenes produced by DDF Network, Mofos, Reality Kings and Twistys. She has received several awards and has been nominated many times in several categories of the AVN Awards and XBIZ Awards.
Fleshlight Mia Malkova Lvl Up materials
We've seen what a Fleshlight masturbator looks like from the outside, now we're going to look at it from a different angle! Again, there are no noticeable changes, it is mostly the inner sleeve that is different. But let's go into a little more detail!
ABS plastic and Real Feel SuperSkin
At one time, the material used to make the sleeve was SuperSkin. It's a patented material that seeks to imitate skin. It was very good at that time, but nowadays, Fleshlight uses a softer, more qualitative material, which is the Real Feel SuperSkin, which is an improvement of the SuperSkin. We find ourselves with a texture a little softer than at the time, a little more elastic as well and of course, still patented.
Real Feel SuperSkin does not contain latex or phthalates, but please note that it is a porous material. In short, bacteria can become embedded in the material. It is therefore not at all recommended to lend it to someone or to buy a second-hand masturbator. As for the rest of the masturbator, we have ABS plastic, a material that is healthy for the body.
The Lvl Up sleeve
Now let's talk about the internal sleeve, because that's mostly what changes from one signature model to another. It's one of the strangest constructions I've ever seen on a Fleshlight masturbator. A kind of combination of textured tentacles, bumps with smooth parts, ridges and kinds of cubes.
The first part is really the strangest, with ribs that wrap around 8.8 cm long (3.46′), covered with small bumps with a ring above that gives the impression of a tentacle covered with suckers. It's really not usual. Then we come to an area with a small ring containing flat-topped bumps, followed by large smooth bumps with wider, thicker ribs.
Then, in the third part, a section with a double ring and small, slightly pointed nodules, separated by a narrower section. And finally, the last part that comes after 17.2 cm (6.77′) in length, an area that few people will be able to reach. This part consists of five staggered rows with bumps and a square top. Once again, the construction of this sleeve is really special.

Fleshlight Mia Malkova Lvl Up use
We saw just before, what a signature Fleshlight was, its construction and the materials present for its realization. So it's time to tell you how to use it, even if it's a manual masturbator, no motor, no function, but just in case, this is your first Fleshlight masturbator, there are some things you need to know about it.
How to use your Fleshlight?
You're going to tell me that it's useless to write such a paragraph, yet, even though I've been writing it dozens and dozens of times, it's still important to talk about it. This is also the principle of testing a sextoy. We've got to see this through to the end. To use your Fleshlight, the first thing to do is to lift the lid. Inside the sleeve, you have a plastic tube that must be removed from it before using it.
Next, you can add a little bit of lubricant to the inside of the masturbator sleeve. But also on the glans of your penis. From there on, it's up to you to move it at the desired speed. On the other side of the masturbator, opposite the lid, you have a cap that unscrews. If you unscrew it more or less, the air from the masturbator will escape more easily. This allows you to play with the suction sensation of the sleeve and the accumulation of air inside. The penetration of this one will thus be different.
What more can we do with this Fleshlight?
Basically, you don't have a lot of options. The principle is still to masturbate with it. However, you can also make it work automatically with the Fleshlight Launch which also allows you to synchronize the masturbator with the actress's movements on video. You also have a fastening system at Fleshlight to place it on a suction cup system, but I have not reviewed this equipment. Of course, you can also ask your partner to manipulate the masturbator for you, it's fun and surprising because you don't know the movements he or she will make!
What lubricant should I use with a Fleshlight masturbator?
In order not to damage the internal texture of your masturbator, it is imperative to choose a water-based lubricant! Otherwise, there is a high risk of damaging your new sextoy. As far as the choice of lubricant is concerned, you can take the one you want, as long as it is water-based. For example, Yesforlov's organic mixed lubricant, Tyo from Mostutoys, Fleshlube or the vegan lubricant UnisX that I reviewed recently.
How to clean your Fleshlight?
Even if it is the least pleasant or interesting step to use a sextoy, it is essential to take good care of it. When you're done using your masturbator, it should be cleaned. The aim is to take the sleeve out of its shell, then rinse the inside with clear water and a little soap. You can also use a toy cleaner, but this is not practical for this product.
It is best to use a cleaning stick. In particular like the one present with the Puni Virgin 1000 Fuwatoro or that you can also buy in shops. Then air-dry the sleeve to ensure that it is completely dry. I put it upright so that the water will drain well. Then, when your masturbator shows signs of weakness, you can use corn powder or Fleshlight maintenance powder.
Fleshlight Mia Malkova Lvl Up efficiency
It's finally time to test this masturbator! So I'll tell you what I think of this model based on the actress Mia Malkova! Is it a model worthy? Does the inner sleeve provide good sensations? That's the whole concept of this part of the review! Here is my opinion about the Fleshlight Mia Malkova Lvl Up!
A sleeve structured like a video game
If the sleeve is called Lvl Up, it's not for nothing! Indeed, Fleshlight has pushed the concept by making a sleeve cut out like a video game, i.e. in several levels. At the beginning, we start with level 1, an easy level, then the more we penetrate the sleeve the more difficult and intense the levels are! I think it's a really good idea and a fun design that I approve of, being a long-time player myself.
Details of the sleeve levels
The first level of the sleeve is the part with tentacles that slide over the entire penis. There are long twisted ribs that slowly narrow with small sucker-shaped nodules of a tentacle on them that give a pleasant but also strange feeling at the same time. In addition, this part also stimulates the sides of the penis through the walls and this over a length of 9 cm (3.54′).
Then, you go to level 2, which is made up of buttons and bumps without any transition. This is a more structural area, with symmetrical and rather round bumps, before arriving at more square edges. So it's a big alternation between round bumps (small and big) and square buttons.
Then we move on to the third level, with nodules and ribs. Here, it feels like the penis has to jump over wide trenches filled with spikes that come out of the walls on the sides of the sleeve. Finally, the last level looks like a row of bumps staggered in relation to each other in a fairly narrow area.
What is the stimulation of this sleeve?
It's very intense! The first level gives tingling sensations, it's very pleasant and strange at the same time and it looks a bit like an anal sleeve, except that here the sensation is really excellent! If you like swirling sensations, you're really going to love this first level. It's really good!
Concerning level 2, it's a big feeling of alternation that you can feel. It feels like we are going from a round hill-shaped area to a steep slope, which brings a strong and intense stimulation to the penis while feeling as if something is trying to hold our penis in place. Then we arrive at the third level with very pleasant sensations, an impression of penetration and resistance that becomes stronger and stronger. And we arrive at the last level, which brings a narrow sensation with a greater resistance that intensely stimulates the glans.
The sleeve in situation
When I tested the Mia Malkova Lvl Up sleeve, I had fun with the Fleshlight Launch, a synchronized Cock Hero video and here we go! I must say, the sleeve will not leave you indifferent. There is really a very strong stimulation that takes place! It's really great and even more so when you don't need to move it yourself! If at the beginning it is not easy to get your penis in if you don't put enough lubricant, once the first back and forth is done, you won't be able to resist very long before coming! In 5 minutes, the stimulation was too intense and I got a big orgasm at the same time! An efficient, fast and very varied sleeve.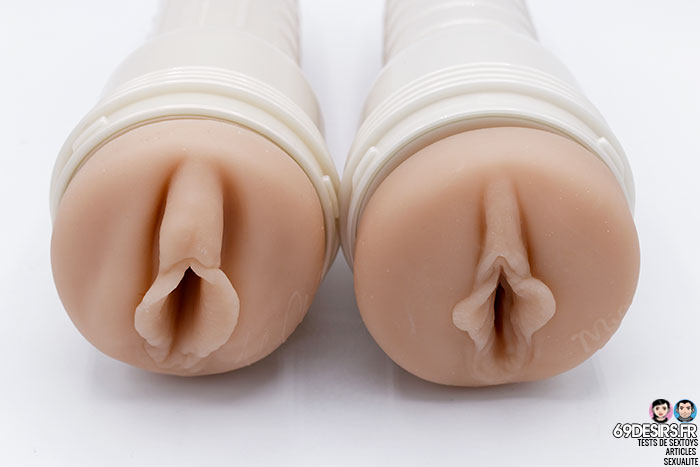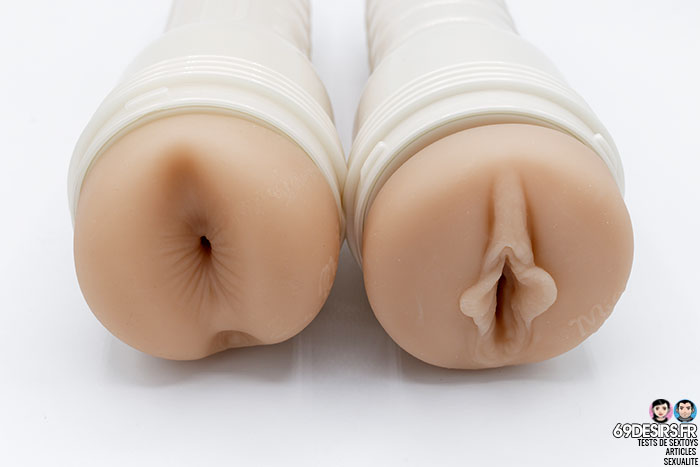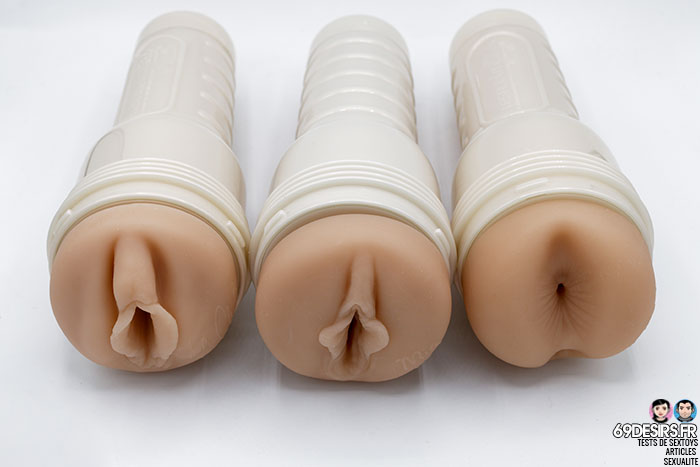 Fleshlight Mia Malkova Lvl Up final thoughts
In conclusion, it is really an excellent sleeve! A crush! Already, it's a sleeve based on the actress Mia Malkova and its construction is a wink to the gamers! You can really feel the transition from one level to another and you can find all the interesting elements of several Fleshlight models on the market. There is excellent variation with very good stimulation. We find very stimulating parts, intense pleasure, tighter passages and a sensation of penetration! It makes you want to enjoy every level that the sleeve offers! In short, it has become one of my favourite, if not my favourite, sleeves! A sure value and bravo to Fleshlight for this Lvl Up masturbator!
Pros
A sleeve based on Mia Malkova.
A construction in levels like in a video game
Very stimulating
A very good variety of stimulation
Almost every type of stimulation can be found
Diabolic
Cons
The screw thread of the cap
Summary
Reviewer
Review Date
Reviewed Item
Fleshlight Mia Malkova Lvl up
Author Rating





Product Name
Fleshlight Mia Malkova Lvl up